Heavenly Witness is the fifth Xenologue in Fire Emblem Heroes.
Strategy Edit
| | |
| --- | --- |
| | Subjective: The following part of this article is based upon the editor's personal experiences and opinions, and therefore may not be applicable for all readers. |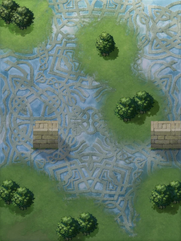 You will have 4 units on your team. You will also have 3 opponents and one boss: Loki, an Emblian Red Fafnir, an Emblian Blue Bow Fighter, and an Emblian Green Flier.
This chapter marks the first appearance of Thórr in the main story as she first appeared in the Røkkr Sieges and the Hall of Forms.

This is also chronologically an epilogue for Book III and a prologue for Book IV.

This chapter was originally announced as a Paralogue.
The music playing in this Xenologue is "Path of the Divine Generals" from Fire Emblem: The Binding Blade.
This is the first chapter to reuse a map from a previous chapter.
---
This article is a stub. You can help the wiki by expanding it.
---
Characters
(*) indicates a Hero that is currently only available as a Special Hero
(¥) indicates a Hero that is only available in Legendary and Mythic Hero Summoning Focuses
Heroes
(†) indicates a Hero that is obtained via Grand Hero Battles
(‡) indicates a Hero that is obtained via Tempest Trials
(*) indicates a Hero that is currently only available as a Special Hero
(¥) indicates a Hero that is only available in Legendary and Mythic Hero Summoning Focuses